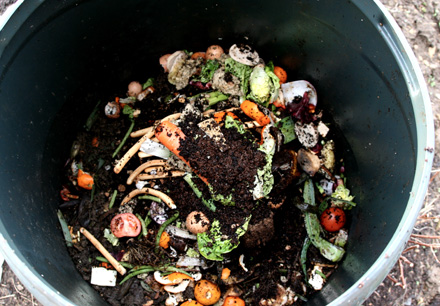 Welcome to Part 3 of my expansion on the Lexicon of Sustainability short video series! These incredible little videos have so much to offer in terms of getting you up to speed on the Food Justice movement in easily digestible little bites! In fact, this 4 minute, 19 second video is one of the longer ones in the series! I'm super excited for you to give it a watch
, and then read my additions and comments below, but before you do, I have a few quick notes for you:
This video shares and support my own ethic on meat-eating: that it can be done humanely, and respectfully. If you disagree, there are a few images in this video you probably won't enjoy seeing (raw meat, and a pig's head). Toward the end, the video also addresses the issues of food waste that happens on the plate, and suggests the ethic of, 'take what you want, but eat what you take'. If you have a history of an unhealthy relationship with food, or disordered eating, this portion could be triggering for you. Remember that eating what you don't want, even if you took it, is just as wasteful as throwing it away. Let it inform how much you choose to take next time. Don't be ashamed of a simple mistaken estimate of your appetite...and of course feel free to skip through these portions of the video if you aren't comfortable with them. That said, here's the link!
I love that this is the next topic in the Lexicon of Sustainability because I just had a conversation about it with the husband last night! Why do we compost? Is it really worth the extra effort, and freezer space? (ALL real estate is precious in NYC!) This video explains a lot of the great reasons to do so nicely, but it left out one: when our food waste rots in a landfill, it creates methane, a very powerful greenhouse gas, and in some cases even nitrous oxide (yes, the stuff your dentist gives you; don't go sniffing landfills, it's not worth it), which is 300 times as bad for our atmosphere as CO2! When our food waste rots in a properly-tended compost pile or bin, it DOESN'T release these harmful compounds. Composting DOES produce some carbon dioxide...there's just no getting around it. There's carbon in those food scraps, and as they are broken down by microbes, that carbon combines with oxygen and escapes as gas, but this short-term carbon cycle is a normal part of how the planet functions, and the compost produced helps plants to grow bigger and healthier, allowing them to sequester more carbon dioxide during their lifespan, so it all comes out in the wash. Worth the freezer space and a little time and space on your part? You bet!!
Now, it's important to note that proper composting is NOT just tossing food scraps in a pile and leaving them. That's essentially just a mini landfill. If you have the space to compost, it's important that you learn how to do it properly, and tend this incredible, living ecosystem you're creating in order to maximize its benefits for Mother Earth. There are lots of resources for learning how to compost out there. Here's one that I found! If you DON'T have the space to compost, don't despair! You may be able to contribute your scraps to a composting program, or even just a green-thumbed neighbor! Ask around, and do some googling! Remember to follow the rules of what can and can't go in the compost contributions. Those rules do differ depending on the specific program. Things that impact those rules include the scope of the composting project, how the composting process is managed, and what happens to the finished compost. Which might just bring us to why I keep mentioning freezer space! No, you cannot compost in your freezer...but if you're collecting scraps to give to a composting program, the freezer is the best place for them, because they won't start to rot and stink! I use a gallon zip-top bag. As soon as its full, I bring it to the Farmers' Market, and drop it off. Easy!
I love the way this video focuses on composting as a way of closing the loop. Nature works in cycles: the water cycle, the carbon cycle, the nitrogen cycle, the cycle of the seasons, the phases of the moon...on and on and on! Nature. Is. Cyclical. This simple fact is exactly why 'conventional' farming doesn't work: it's a linear system! Inputs in, crops out, over and over again: it's the definition of unsustainable! Composting is how we close the loop! It's a HUGE part of sustainable food production.
Are you able to participate in closing the loop and building a more sustainable future through composting? Think you'll give it a try?? Let me know in the comments!